Hard Rock Hotel Daytona
Daytona Beach, FL
July 18, 2020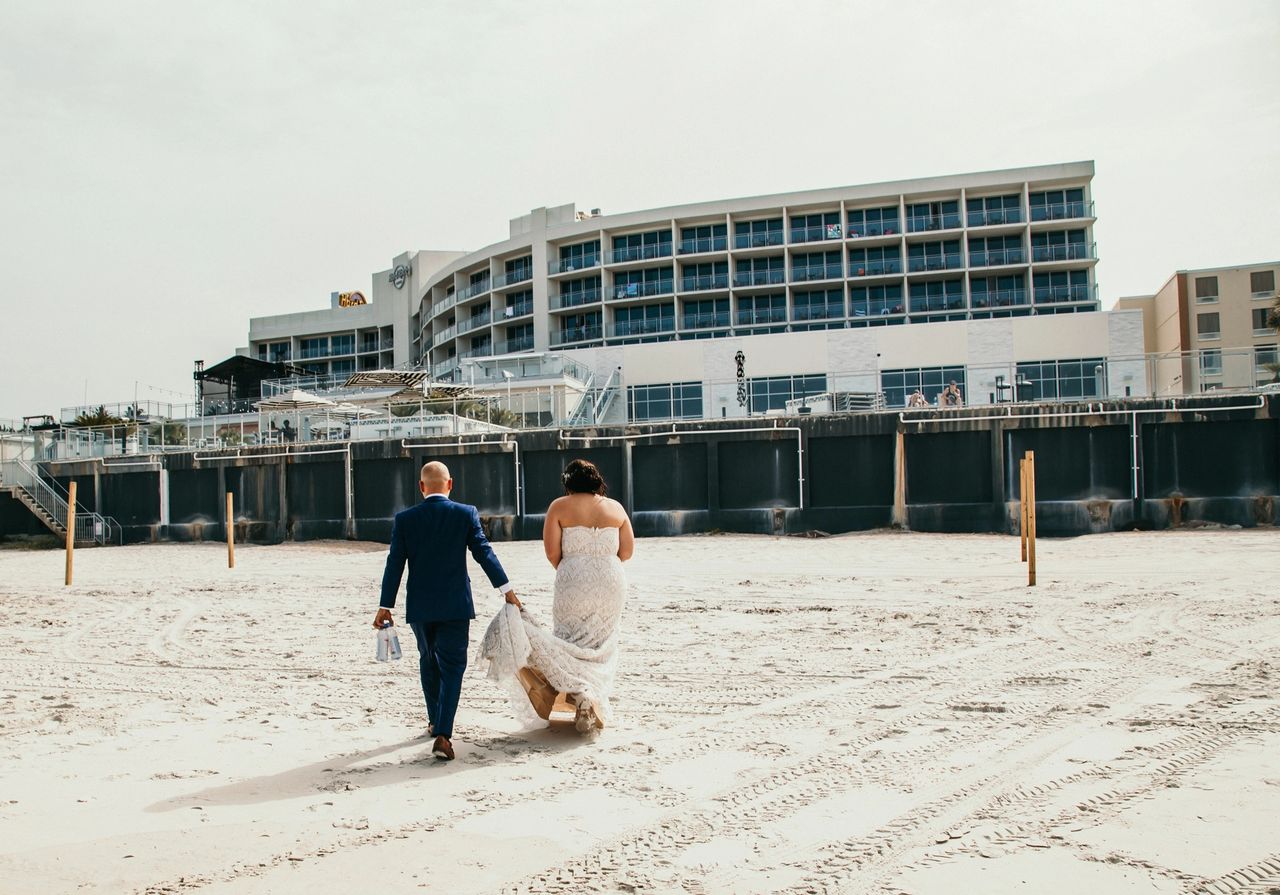 High-school sweethearts are a rare find these days, but these two met when they were only S I X T E E N! On 7.26.20 they tied the knot and their love story is just beginning:
"Jacob and I met when we were teenagers (16 + 17) We didn't go to the same high school, but I was friends with Jacob's cousin Eddie. I was complaining at lunch one day how I didn't want to go to prom because there was no one I wanted to go with and Eddie suggested I go with his cousin (Jacob). Even though neither of us were looking for anything serious to come out of it our connection was instant when we met. We could talk for hours about everything and nothing. It was like a spark was lit when we met and it hasn't burned out since. We've had the opportunity to grow with one another and although we have grown into completely different people from who we were when we were kids we have always had the same amount of love and respect for one another. We spent some time apart in a long distance relationship multiple times, but each of those times helped our relationship mature and grow into what it is today. We lived with his parents for awhile and then my parents and if we made it through that (because let's face it living with anybody is hard) I knew we would make it through anything. We have 2 dog babies, Rebel and Bandit, who are definitely a lot of work and have put our relationship to the test. In 2019, we got engaged and bought our first home after 7 years together. We continue to grow and build a future together that we both want to live. Jacob and I have always pushed each other to follow our dreams and aspirations. We are unstoppable when it comes to our goals and I know together we can do anything we set our minds to. I don't think either of us ever planned to find a forever kind of love at such a young age, and I don't know what our future holds, but I do know that forever will never be long enough for the love that Jacob and I share with one another. We are each other's best friends and truly feel like we are soul mates. The day we met we both say that "we just knew". We knew that we had found the person we were meant to be with. I don't necessarily believe in love at first sight, but I do believe in fate and when you know.. you just know."
They were married at The Hard Rock Hotel in Daytona Beach and it was absolutely beautiful. These two had their hearts set on an elopement in Mexico until Covid hit and plans change. I will tell you, they were so happy to marry one another I don't think either of them cared their original plans went out the window. We need more beautiful people like these two in this world. Much love to them both.