New Smyrna Beach, FL
July 31st, 2020
Covid has really taken a toll on the world but for Brides + Grooms they have literally had to re plan their entire weddings! Ara + James were set to get married in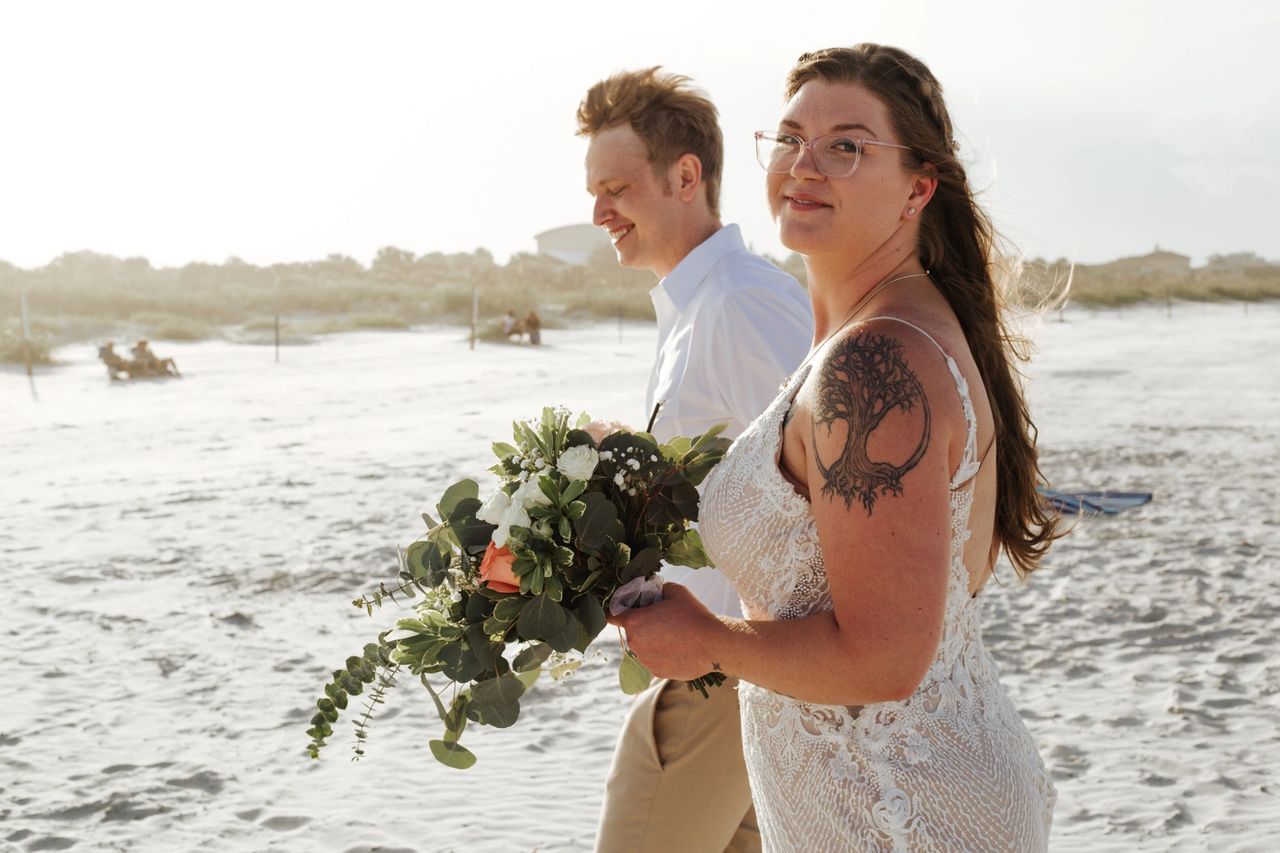 Colorado where all their friends and family planned to fly in and celebrate their love where they reside. Unfortunately this pandemic had different plans and let me just tell you this plan turned out BEAUTIFUL!
I received a call from a friend of a friend of a friends of theirs (haha can you figure that one out), and was asked if I had 7.31.2020 open. I was put in contact with Ara's Mom and Step Dad who were so kind and very laid back, we did a three way call and they updated me on the changes they had to go through and they would be flying down the day before their wedding.
One of my biggest things is checking out the venue before you get married, so that's what I did! Riverview Hotel + Restaurant is an enchanting place it was simple, elegant and charming, I could not wait to be apart of this day! I chatted with Ara about where to do a first look and we thought it would be best at Sapphire Beach where she grew up! It was magical and everything you could imagine a first look could be. The weather was P E R F E C T, their small group of family and friends gathered as these two said I do, and we proceeded to dinner at the restaurant. For these two living on the other side of the country and having the biggest wrench you can find thrown into their plans you would have never been able to tell. Ara + James, it was a pleasure to capture your day and meet you and your family, thank you again.
Venue River View Hotel
Restaurant The Grill at Riverview
Flowers Pink Flamingo
Photographer Just Peachy Photography
Location Visit New Smyruna Beach
Dress The Green Bride
---